Should CBD be used in Chiropractic Care?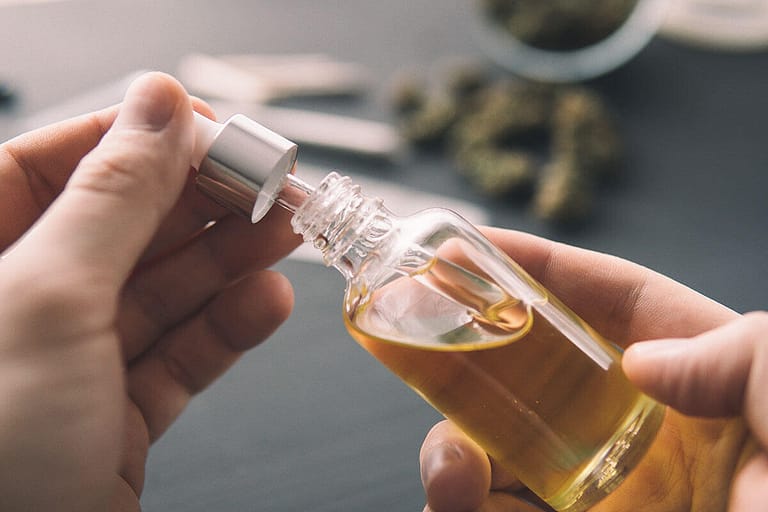 CBD as a complement to chiropractic manipulation 
Many people suffer from different conditions that cause chronic pain such as back pain, joint pain, and musculoskeletal problems. These conditions affect day-to-day activities, normal life functioning, and routine life. The use of chiropractic care is the most common, non-invasive, and safest mode of chronic pain management. 
The chiropractor uses a range of treatments for treating different health problems. These treatments involve the individualistic approach. The chiropractors are exploring different modes of treatment in terms of safety and effectiveness. The chiropractors cannot prescribe traditional pharmaceutical medications and pain killers. Therefore, the use of CBD for pain management is increasing day by day, and it is proving to be safe and effective for most patients. 
The CBD is responding well in managing the pain symptoms. Therefore, its popularity is increasing in conservative alternative medicines. It is also serving as a complement to chiropractic adjustments. A study was recently conducted by Yesterday Wellness on the use of CBD by women over 30. They showed that more than 63% of women use CBD for sore muscles, pains, and aches.
CBD 
CBD is not a new supplement in the market. CBD extraction dates back more than half a century. It was extracted by Harvard university graduate chemist Roger Adams in 1940. Its modern history started in 1946 when CBD lab testing on animals was conducted by Dr. Walter S. Loewe. This testing proved that CBD does not produce High effects.
CBD stands for cannabidiol. It is a natural alternative to traditional pain medication. The pain management property of CBD is the main cause of increased use of CBD prescription by chiropractors. CBD is a natural cannabinoid compound present in hemp plants or cannabis. Hemp is the botanical class of Cannabis Sativa and is cultivated for industrial and medicinal uses. It is the same species of plant as cannabis. The hemp plant is cultivated for its leaves, fiber, and oil. The hemp plant looks like marijuana but the chemical makeup of both is very different. The hemp contains almost no THC (tetrahydrocannabinol) which is an important ingredient in marijuana and it is a compound that makes you feel "high".
Therefore, we cannot consider hemp a psychoactive drug because it contains less than 1% THC whereas marijuana contains THC between 5-20%. The CBD derived from hemp plants is ideal for people who want to avoid THC and its psychoactive effects.
Cannabidiol (CBD) is one of almost 100 cannabinoids found in hemp plants and is widely used for pain management without the use of opiates.
CBD and pain modulation
CBD is extracted efficiently from the hemp plant, stem, leaves, and flowers through the carbon dioxide extraction method and influences our body through the endocannabinoid system resulting in a range of benefits.
Our bodies contain the specific receptors of cannabinoids such as CB1 and CB2 termed endocannabinoid systems. The CB1 receptors are present in the central nervous system and are responsible for controlling movement, coordination, pain, appetite, memory, moods, and other functions.
 CB2 receptors are present in the peripheral nervous system and are responsible for pain, inflammation, and immune system control. Activating these receptors through CBD provides different health benefits that can be associated with the compound.
Use of CBD in Chiropractic Care
Many studies conducted under a controlled environment showed the benefits of CBD for different conditions such as pain, inflammation, and sleep. CBD is a drug-free treatment approach.
The use of CBD should always be patient-specific. Although different benefits provided by CBD are
Chronic Pain 
CBD helps in reducing pain by blocking anandamide absorption. It is the pain regulatory substance in the body. The less it is absorbed the less pain you feel.
Neuropathic pain
 Damage to nerves causes neuropathic pain. A study conducted in November 2017 concluded that selective CBD can provide a small pain-relieving effect in chronic neuropathic pain.
Arthritic pain
A study conducted on animals from the European Journal of Pain suggests that the use of CBD can help in reducing arthritic pain and inflammation when applied topically.
Improvement in Muscle soreness
CBD oil application helps in improving muscle soreness.
Anti-inflammatory benefits
CBD helps in controlling and inhibiting inflammation by affecting the endocannabinoid system activities. It controls both chronic and acute inflammation. A study conducted on rats showed that CBD reduced inflammation in rats with osteoarthritis.
Anxiety management
CBD is an effective treatment for both general anxiety and anxiety disorders.
Pain relief 
CBD provides pain relief without the use of opiates as they are nonpsychoactive.
Local pain relief
If you are suffering from pain in a specific area of your body the topical application of CBD on a localized area can provide local pain management.
Sleep regulation
Pain management and anxiety control also help in improving sleep issues.
The use of CBD is highly subjective and treatments may vary from one person to another person. Some patients may respond to a lesser amount or dose of CBD others may require a higher dose. So it is advisable to always start from a smaller dose. In the United States, CBD products are not marketed or sold as a medication but as a supplement therefore you cannot be sure of the dose required for a specific problem.
Risk Factors
Before starting any treatment and use of CBD you must be aware of the possible side effects or risk factors likely to be caused by CBD oils. 
Lower blood pressure
Lightheadedness
Dry mouth 
Diarrhea
Fatigue
Change in appetite
Cost of CBD
Many different product formulations of CBD are available in the market such as CBD oils, lotions, gummies, capsules, and tinctures. The CBD oils and other products are considered costly wellness supplements and its emerging market justifies the cost based on its potential benefits.
The cost of CBD depends upon certain underlying factors such as the origin of the hemp plant, strength or concentration of CBD, use of premium ingredients in the formulation, and third-party laboratory testing. 
The bottle of CBD oil that costs $120 contains 2,400mg of CBD and the per mg of CBD costs $0.05mg. The average price per milligram of CBD is between $0.05 to $0.20. Different brands charge different rates of CBD oils and tinctures. If you are paying more than 20cents per mg of CBD, you are overpaying.
You should always consult your chiropractor before starting any treatment based on your health condition.