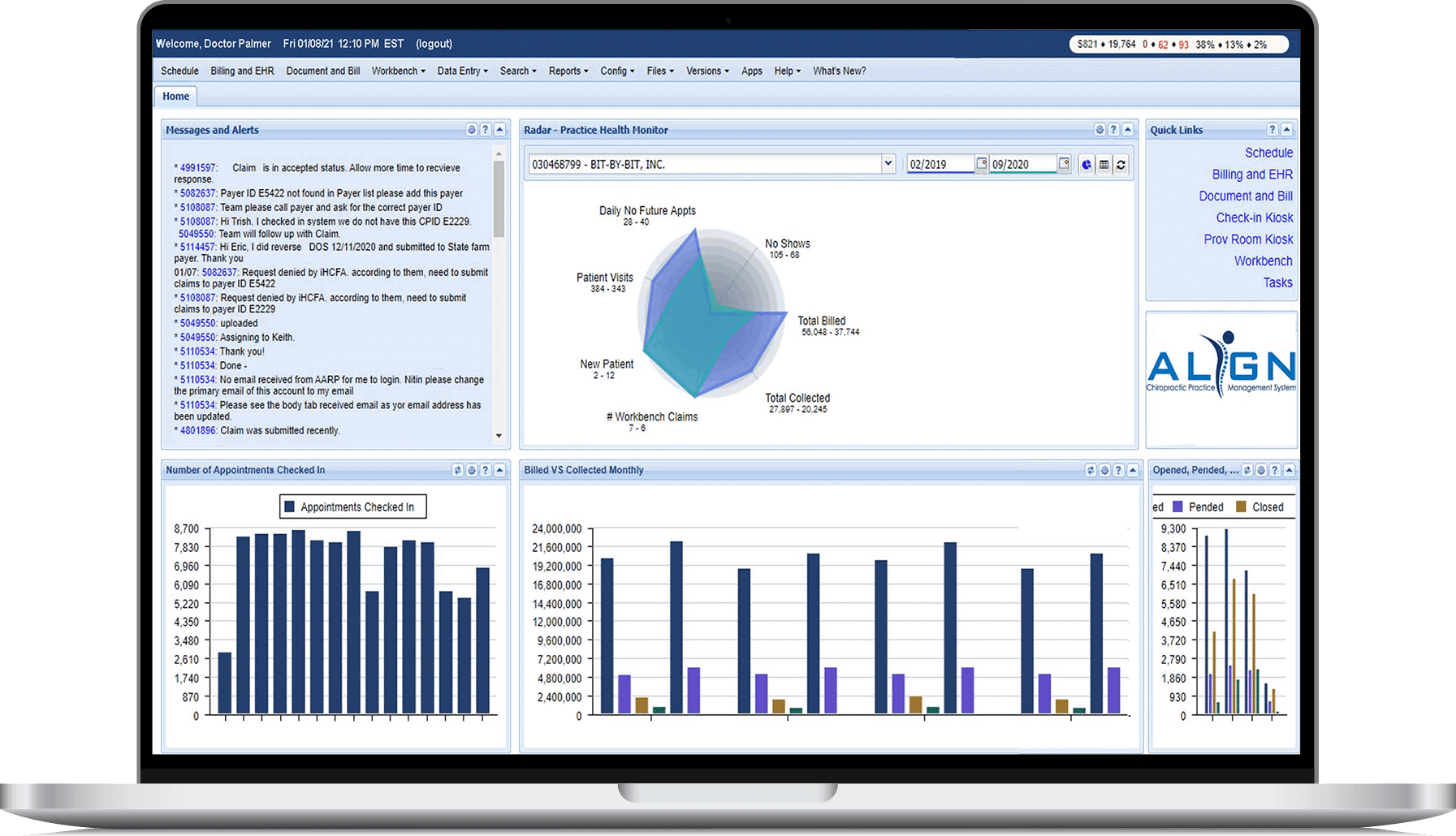 Benefits of a Cloud-Based Practice Management System for Your Chiropractic Clinic
Technology changed our world, and new developments are usually grounded in or make use of digital platforms. The old booking system and annotations are getting replaced by a more efficient and readily available platform that allows instant updates and interconnected availability, notifications, and engaging user experience.
The digital revolution is taking over the health sciences, and it is the future of medicine. A similar trend is developing in the chiropractic practice with programs such as Genesis, ChiroTouch, and ALIGN Chiropractic Management System. But if you're still using the traditional method, is it worth it to take the plunge?
The digital revolution in modern health sciences
In health sciences, we are in the process of digital transformation. Communications, computing, connectivity, and information technologies are joining to improve the experience of managing patients and dealing with their personal data.
We are still far from the ideal of a fully digitalized and interconnected healthcare system. But even in a partial application, digital systems create new opportunities and contribute to our organization and efficiency (1).
Benefits of a digital system for chiropractic practice
After implementing digital procedures in chiropractics, practitioners and their administrative team have experienced the following benefits:
When adopting this type of management system, certain aspects should be evaluated as well (1):
The patient's privacy and his personal data should be treated with care. Digital systems should be protected from data leaks and security breaches.

The benefits of implementing this system depend on the support and participation of managers, administrative personnel, and healthcare providers. Making them a part of the decision-making process is fundamental.

Digital health literacy and computational skills are essential for anyone in contact with the new system. As such, different attempts should be made to instruct and educate the personnel on the best practices in digital healthcare solutions.